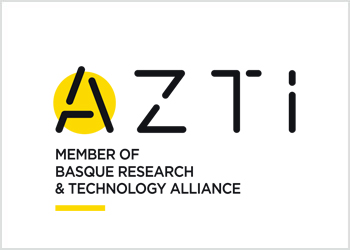 AZTI 
AZTI is a non-profit foundation committed to the social and economic development of the marine environment and the food sector. With 34 years of experience, the organization has developed more than 2.000 projects with industries and public institutions, including 35 European projects running at present.
With a team of 234 professional, AZTI, as Research and Innovation Centre is structured in two business divisions: Marine Research and Food Research.
The works in the Food Research Division field are aimed at the improvement of the efficiency and sustainability of the Food industry, reducing the impacts of the whole food production chain. AZTI supports the food industry in its sustainable development by applying technologies and measures to improve its environmental performance and it economic and social development.
The works in The Marine Research field are aimed at the providing ofscientific knowledge on the functioning of ocean and coastal systems in orderto attain a sustainable management of their goods and services. Regarding to aquaculture,it looks for alternatives to meet a growing demand for fish products and boostsits transformation and sustainability.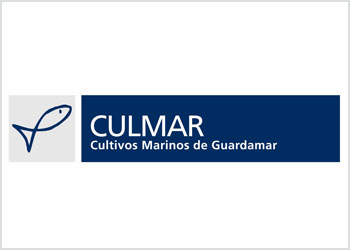 Cultivos Marinos de Guardamar
Since April 1999, Culmar has been engaged in the production and comercialization of gilthead Seabream. Currently the company has facilities of 120,000 m² of marine farms with 18 cages, located in the bay of Guardamar (Spain). Culmar has a young team with a lot of experience in the fishing sector.
They take care of all the stages of the aquaculture production: from feeding, fishing and farming, to handling, sorting and packaging of fish. All the fish go through strict quality controls that guarantee the customer an unbeatable product with the best qualities and unbeatable conditions of conservation and maintenance.
In AQUAPEF CULMAR will be focused on improving the sustainability ofseabass and seabream production.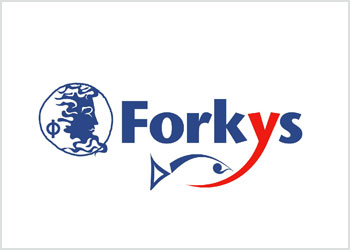 FORKYS AQUACULTURES SA
Forkys Aquacultures SA is a private enterprise located in the Chios Island (Greece) specialized in the reproduction and row-out of marine fish species. It is active since 1994. The main activity is the production of European sea bass and gilthead sea bream in sea cages. Also new species such common sea bream, common dentex, sharpsnout sea bream and meagre are been cultivated at Forkys net cages.
FORKYS also own a hatchery and a fish farm in Crete (Greece) an has a hatchery production of both species. Forkys employs more than 13 persons both at reproduction, grow-out and packing.  
The company's goal is to increase the annual production of hatchery to 15 million fry production and the production of grow-out farms to 5.000 metric tones. In addition, FORKYS is interested in diversifying its production with new/emerging species such as meagre and the greater amberjack.
HELLENIC CENTRE FOR MARINE RESEARCH
HCMR is the national research and advisory body for marine aquaculture, fisheries and the marine environment. The Center comprises three institutes and two aquariums with 180 research staff, 200 technicians and 60 administrative and secretarial staff. HCMR is also linked to several Universities in Greece, providing lectures and training courses for students at the undergraduate and postgraduate level and has participated in over 100 EU-funded and several national-funded RTD projects.
HCMR has new land-based and near-shore aquaculture facilities in Creteand is carrying out fundamental and applied research related to aquaculture.  HCMR is oceanographic data provider (hindcast and now cast) based on operational monitoring (4-5 permanent mooringstations in Greek waters).
HCMR has a large experience in the field of interactionsof fish farming with the environment and has developed management tools such as MERAMOD and AIM which can be applied to areas with intensive aquacultureactivities such as the aquaculture allocated zones.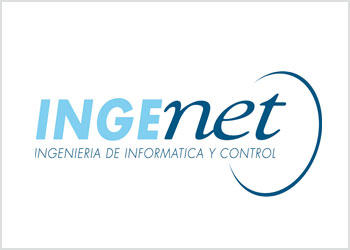 INGENET, Ingeniería de Informática y Control S.L.U.
INGENET is a specialized industrial software company constituted at 1997. The company is specialized in Automation and Robotics, Artificial Vision, Ultrasound and Acoustic and Data Plant services. 
INGENET develops "turnkey" projectsranging from the design of inspection equipment / quality, automation andmonitoring process to the capture and integration of plant data.
They have positioned as a strategic company in various industries: food processing,animal feed, steel, hollow and flat glass, automotive, galvanized, rail,mining, etc.
Katholieke Universiteit Leuven
KU Leuven is the largest university in Belgium in terms of research funding and expenditure.
The Division of Bio economics aims at understanding and shaping economic decision-making by private and public agents. They do this to support the development of more sustainable agricultural and food systems, and to support the leverage of ecosystem services and values.
They engage in applied empirical economic research in agricultural, food and natural resources economics; and from its discipline provide a strong basis for multi- and interdisciplinary collaborative research on sustainable agricultural and food systems. This division of has a solid expertise in survey based and experimental economic research in various countries across the globe and maintains a research infrastructure of survey databases and tools.
Skironis Aquaculture
This fish fam with a licenced total annual production of 1500 tons, is located in Mengara, a location un the suburbs of Athens. Skironis was founded in 2012 and cultivates Sea Beam and Sea Bass. In 2017 the company´s sold production was 613 tons.